Searching for the extraordinary? Search no more, you're on the right page.
With our one-a-kind, hand-drawn prints you can be sure you'll be noticed wherever you go - without revealing too much.
Browse through our newest and older prints, choose your favourite silhouette and prepare to make waves. Rest assured, even if you prioritize sustainability and slow fashion, you're making the right choice with us. Every one of our garments is handmade in our Budapest atelier using natural, high-quality fabrics by our talented craftswomen.
Feeling unsure about sizing? No need to worry! Our made-to-measure option is available at no extra cost. Simply send us an email at production@tomcsanyi.eu, and our dedicated production team will be happy to assist you.
Sit back, relax, and enjoy your shopping!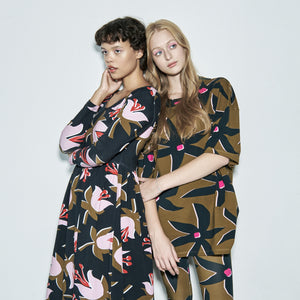 AW23 just landed
The first drop of our Autumn / Winter collection just hit the webshop. Discover the collection where tradition meets modernity in a vibrant tapestry of hand-drawn prints inspired by the iconic Kalocsa floral embroideries.
Explore the collection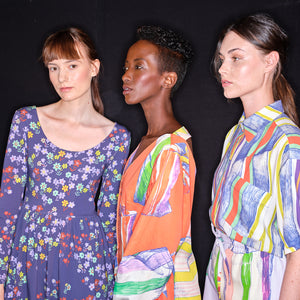 Our end-of-season sale just got hotter
We kicked our summer sale up a notch: all SS23 pieces are available with 30% off!
*Although our business policy is against holding regular sales, and we work hard to avoid any stockpiling, sometimes fabric rolls need to be cleared to make room for the new collection, and it's time to consider some discount.
SHOP SALE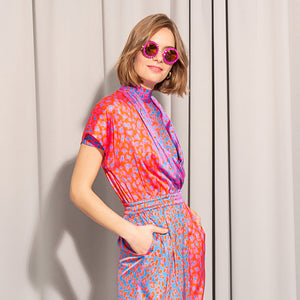 3 iconic prints are making a comeback
The 'Blossom Cheetah', the 'Doodle Flower' and the 'Objects White' prints have just been restocked. Grab yours while stocks last.
Shop old favs
Unique prints for your home
Add a touch of sustainable style to your home with our collection of eco-friendly throw pillows! Crafted from deadstock fabrics and filled with fabric waste, each pillow is a unique statement piece that reduces textile waste and minimizes our environmental impact. Join us in making a positive contribution to the planet, one cushion at a time.
Explore
Old favs are back in stock!
Some fan favourite prints are here again, order now while stocks last.
Explore
Spring / Summer 2023
Embrace the allure of our bold and vibrant prints that empower you to make a statement that is truly your own. Dive into a season of endless possibilities.
Discover now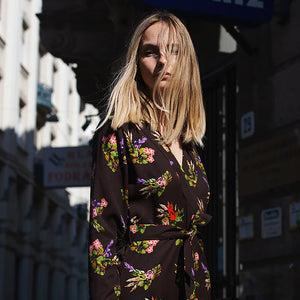 Treasure Hunt - Old Favs with 20% off
New oldies but goodies have been added to our 'sale' section, browse it through and grab your long-wished-for print.
Shop the sale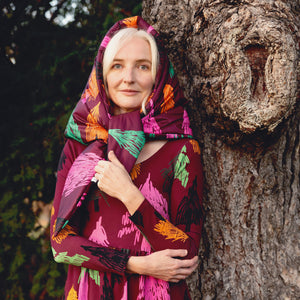 Celebrating timelessness
In a world where being young is a virtue while aging is something to hide, we celebrate timelessness with a photography session with the inspiring Kati Vörös.
View gallery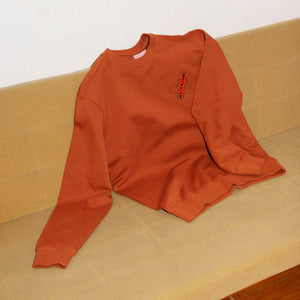 Unisex comfort and coolness
Discover our range of unisex tees and pullovers made of 80% organic cotton and 20% recycled polyester.
Discover
An urban jungle of house plants
Our Plants Print permanent collection is the manifestation of urban jungle - cover yourself in your favourite house plants!
Discover