Welcome to TOMCSANYI: Where Heritage Meets Innovation
We invite you to embark on a journey where aristocratic elegance intertwines with the enchanting charm of Eastern Europe. Our brand is a vibrant tapestry woven from the threads of heritage and innovation, celebrating a unique fusion of past and present.

Our clothing embodies our distinctive legacy, blending premium natural fabrics, expert craftsmanship, and effortless silhouettes. Explore fashion that narrates stories, as each piece is meticulously crafted on-demand in our Budapest atelier, exclusively for you.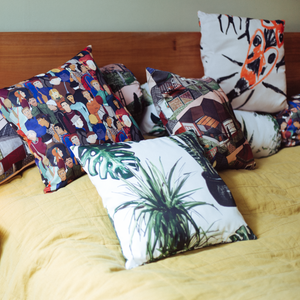 Choose your free cushion!
This Christmas, as a token of our appreciation, we're gifting you more than just a product – we're gifting you a piece of our craftsmanship and commitment to sustainability!
For every purchase above 300 euros, delight in a free decorative cushion made from the tailoring waste generated during the crafting of your garment.
How It Works:
1. Shop for 300 euros or more.
2. Select your favorite print from the FREE GIFT cushions menu.
3. Await your order, complete with a personalized and eco-friendly touch!
This Christmas, let your purchase tell a story – a story of craftsmanship, sustainability, and the joy of giving. Thank you for being part of our journey.
Choose your free cushion
The 'Face' & 'Ski lift' prints are back in stock!
Explore the available styles or unleash your creativity by freely combining new silhouettes. Whether it's a shirt, skirt, shirtdress, pants, or jumpsuit, let us know your preferences at production@tomcsanyi.eu!
Shop now
No more waste - home decor made from tailoring remnants
Elevate your space with our eco-conscious throw pillows, roll cushions, and poufs. Crafted from deadstock fabrics and filled with repurposed tailoring waste, our collection marries style with sustainability.
Explore
home-selection-for-landing-page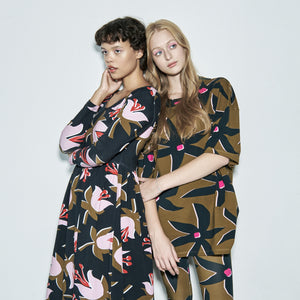 Autumn / Winter 2023
Discover the collection where tradition meets modernity in a vibrant tapestry of hand-drawn prints inspired by the iconic Kalocsa floral embroideries.
Explore