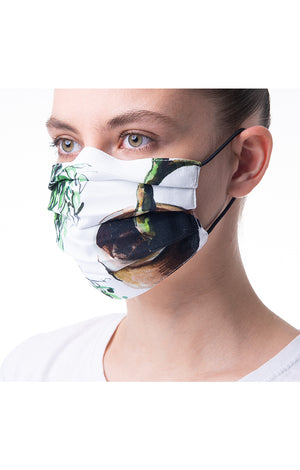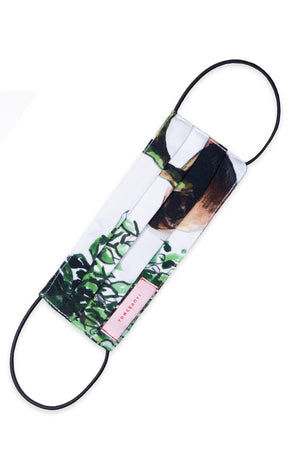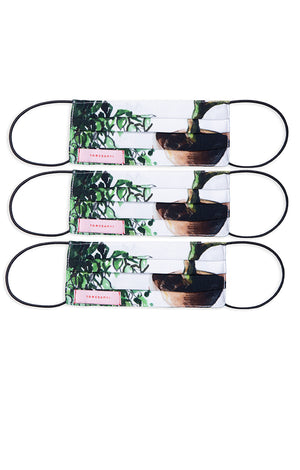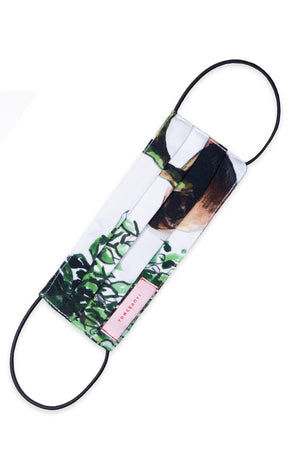 'Plants' print mask 3 pieces
Free shipping is included - due to expensive international shipping we are only selling these masks in a pack of 3 pieces
WARNING: This is NOT a medical aid! This mask does NOT protect against the airborne infections! Fabric face masks only offer limited protection and should not be considered sufficient protection. Additional preventative measures need to be adopted!
Handling Instructions: Wash it in washing machine and iron it after every use! When gets humid from breathing, please safely remove it, clean it and put on a fresh one!
4 layers of textile, 1 layer of non woven polypropylene filter.
All of our products are handmade therefore slight variations are expected making each mask one of a kind and unique, please do not consider them defective! Handmade in EU, 100% cupro, high elastic rubber ear fastening.
Product dimensions: closed: 8x17 cm , open: 16x17 cm , length of rubber band: 17cm
Take care, stay home! When you go public, cover your mouth and nose!

_
FIGYELMEZTETÉS: Ez NEM egy orvosi segédeszköz! Önmagában NEM alkalmas a cseppfertőzések elleni védelemben!
Kérjük mosd és vasald minden hordás után, ha a maszk a lehelettől átnedvesedik, vegyél fel egy tisztát és a használtat pedig óvatosan vedd le és sterilizáld!

További kérdésekkel keress minket itt: production@tomcsanyi.eu