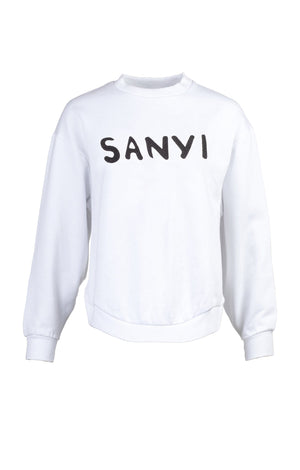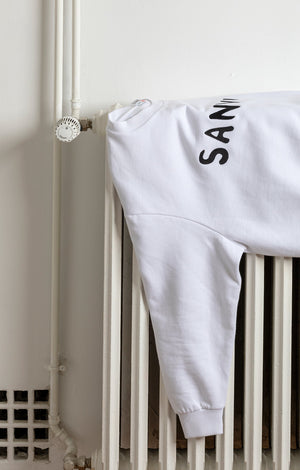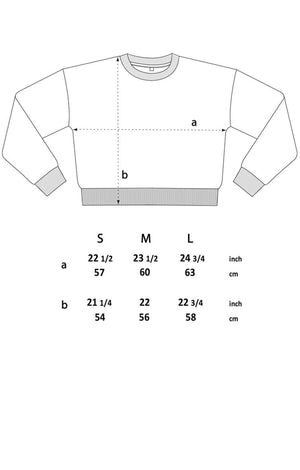 'SANYI' sweatshirt for boys
STYLE NOTES
Regular fit, round neck sweatshirt with embroidery detail. 
SANYI comes from our brand name TOMCSANYI and stands for the masculine part of our all-female company (SANYI is the short form of the Hungarian male name Sándor standing for Alexander)
Eventually, we all have masculine and feminine sides we should embrace to make a healthy whole. This is why we feel essential to highlight the importance of mutual support - so our SANYI is here to promote feminine causes.

10.000HUF of each SANYI sweater sold will be donated to NANE, the Women For Women Together Against Violence Association.

COLOR

White

CARE & INFO
100% combed organic cotton,
machine washable at 30 degrees.